House and Lot For Sale (Code: RH-773)
Dumaguete City, Negros Oriental, Philippines

A spacious house in a subdivision with rooms throughout the house having separate split air conditioning units, a large covered swimming pool, fenced and located in a quite and peaceful neighborhood.
property type
Residential House and Lot
lot area
1,506 sq. meters
floor area
800 sq. meters
features & amenities

Upper level has 3 bedrooms with attached bathrooms, an office with attached bathroom, and a large udio/video room.

The master bedroom is very spacious with large private bathroom containing a Jacuzzi, separate shower, and a vanity area.

The upper level has a nice patio area at the front that extends across the entire width of the house.

The upper level also features a hidden staircase and a separate kitchen nook so that the family can enjoy privacy.

The lower level has 3 bedrooms with attached bathrooms, a separate helper bedroom with private bath, a modern kitchen with dishwasher, guest bathroom, spacious dining and living room areas, and a large porch area at the front of the house.

All rooms throughout the house have separate split air conditioning units.

Outside you can spend many hours enjoying the large, covered swimming pool with 2 separate his and her
bathrooms.

The outside buildings also consist of an air conditioned workshop, a storage shed,a fenced area for dogs and pets, a laundry room, and a separate kitchen.

Both 220 and 110 outlets are installed throughout the house property.

The primary water supply is from the Dumaguete Water District, but to reducecosts, there is an independent well and pump to supply the swimming pool and garden area.

The house has front and back gates, both with covered parking inside.

The lot has beautiful landscaping throughout the property.

You must see this property to appreciate it.

community features

Grand Entrance Plaza

Administration Building & Guardhouse

Concrete Perimeter Fence

Clubhouse and Pavilion

Swimming Pool

Tennis Court

Basketball Court

Parks and Childrens Playground

Concrete Roads

Concrete Sidewalks

Underground Drainage

Water Distribution System

Electrical Facility

price

PHP 22 Million

(Reduced from PHP 30 Million) - Fully Furnished
currency exchange rate

CITY/SHOPPING/MOVIES
about 8 to 10 minutes
COLLEGE/UNIVERSITY
about 8 to 10 minutes
ELEM/HIGH SCHOOL
about 5 to 10 minutes
HOSPITALS
about 8 minutes
MARKET
about 6 minutes
BEACHES
about 15 minutes
GOLF CLUB, DIVING, ETC.
about 20 to 25 minutes

IN 2007 NEGROS ORIENTAL NAMED AMONG WORLD'S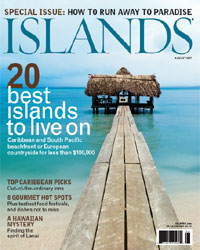 BEST ISLANDS TO LIVE ON

Negros Oriental, and its capital Dumaguete, lives up to its moniker "the city of gentle people" as US-based Islands magazine listed it as one of the 20 best islands to live on.

Islands magazine is one of the widest circulated and most trusted travel publications in the United States. Its readership of 500,000 comprises mostly of frequent tourists who take more than one annual holiday and stay for an average of seven days at any given vacation. (read more)
IN 2014 DUMAGUETE CITY TAGGED AS ONE OF THE


WORLD'S 'BEST PLACES TO RETIRE'
Forbes named Dumaguete as top 5 among 7 best places to retire around the world! Forbes is a leading media magazine and is among the most trusted resources for business and investment topics based in the United States.
In addition, the 2014 Retire Overseas Index chose Dumaguete to be one of the 'Best Places to Retire' around the world based on 12 factors, namely climate, existing expat community, cost of living, health care, crime, infrastructure, English spoken, real estate, entertainment, residency options, environmental conditions and taxes.
(read more)


• 1 hectare = 2.47 acres
• 1 hectare = 10,000 square meters
• 1 acre = 4,000 sq. m.
• 1 square meter = 10.76 square feet
• 1 kilometer = 0.62 miles 1 meter = 3.28 feet
• 1 meter = 1.09 yards sq.m. = square meters

• PHP or P = Philippine Peso
• USD or $ = United States Dollar m = meter
• approx = approximately
• km = kilometer
• min = minute