Beachfront Property for Sale (Code: BF-7314)
Sibulan, Negros Oriental, Philippines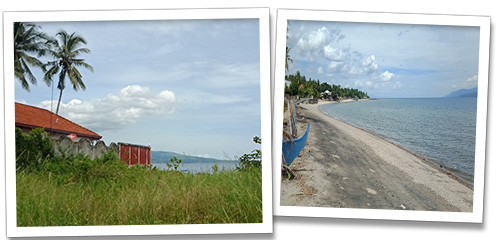 This beachfront lot is facing Cebu island with captivating view, and with a nice mountain view.
property type
Beachfront
lot area
1,000 sq. m.
PROPERTY INFORMATION
Clean title.
It has a right of way.

other INFORMATION
ELECTRICITY: Accessible
WATER SUPPLY: Accessible
DEEP-WELL WATER SOURCE: Accessible
TELEPHONE:Accessible
CELLPHONE: CIGNAL existing
CABLE TV:Accesible
DSL/INTERNET ACCESS: Accessible

price

PHP 6.5 Million

currency exchange rate

GROCERY STORES
about 5 minutes drive
SHOPPING CENTER
about 15 minutes drive
WET MARKET
about 5 minutes drive
PREP/ELEM SCHOOL
about 3 minutes drive
HIGH SCHOOL
about 5 minutes drive
COLLEGE/UNIVERSITY
about 15 minutes drive
HOSPITAL
about 15 minutes drive
GOLF COURSE
about 5 minutes drive
AIRPORT
about 10 minutes drive
TOWN CENTER
about 5 minutes drive
CAPITAL CITY/TOWN
about 15 minutes drive
MANILA
about 60 minutes by air thru sibulan airport

IN 2007 NEGROS ORIENTAL NAMED AMONG WORLD'S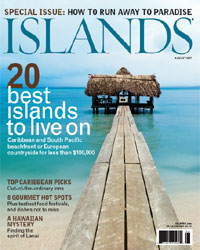 BEST ISLANDS TO LIVE ON

Negros Oriental, and its capital Dumaguete, lives up to its moniker "the city of gentle people" as US-based Islands magazine listed it as one of the 20 best islands to live on.

Islands magazine is one of the widest circulated and most trusted travel publications in the United States. Its readership of 500,000 comprises mostly of frequent tourists who take more than one annual holiday and stay for an average of seven days at any given vacation. (read more)
IN 2014 DUMAGUETE CITY TAGGED AS ONE OF THE


WORLD'S 'BEST PLACES TO RETIRE'
Forbes named Dumaguete as top 5 among 7 best places to retire around the world! Forbes is a leading media magazine and is among the most trusted resources for business and investment topics based in the United States.
In addition, the 2014 Retire Overseas Index chose Dumaguete to be one of the 'Best Places to Retire' around the world based on 12 factors, namely climate, existing expat community, cost of living, health care, crime, infrastructure, English spoken, real estate, entertainment, residency options, environmental conditions and taxes.
(read more)


• 1 hectare = 2.47 acres
• 1 hectare = 10,000 square meters
• 1 acre = 4,000 sq. m.
• 1 square meter = 10.76 square feet
• 1 kilometer = 0.62 miles 1 meter = 3.28 feet
• 1 meter = 1.09 yards sq.m. = square meters

• PHP or P = Philippine Peso
• USD or $ = United States Dollar m = meter
• approx = approximately
• km = kilometer
• min = minute